Boost Your Test at in-cosmetics Global 2024: always with you to talk about testing !
31 August 2023

Cosmeticians from all over the world are reuniting once again at in-cosmetics global, allowing much-needed and fruitful exchanges with partners, suppliers and customers.
👉 The Skinobs team will be glad to welcome you in the BOOST YOUR TEST 1T89 area for the 5th year, to talk  with you about your evaluation projects during your visit at in-cosmetics global in Paris, from April 16th to 18th 2024.
PREPARE FOR THE UPCOMING TRADE IN-COSMETICS GLOBAL
It is almost time for cosmeticians from all over the world to return to in-cosmetics global in Paris.
Skinobs invites skincare creators and ingredient manufacturers to visit BOOST YOUR TEST [1T89], organized in collaboration with in-cosmetics Global in the heart of the Testing & Lab area.
It aims to guide you in your evaluation process and to advise whatever classic or innovative claims to be assessed. This is to help you to identify the most appropriate methods and choose the right Contact Research Organization (CROs) around the world that best match your evaluation specifications for:
Preclinical assays in-tubo, in-vitro or ex-vivo such as stability, safety, container-content or efficacy assays,
Clinical objectivation such as tolerance, efficacy, sensory analysis, or consumer tests.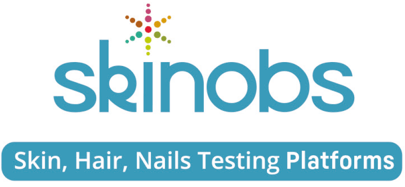 Skinobs will be present booth 1T89
👉 To discover the full exhibitors list : click here
More informations here .
As Testing labratory, consultant or device manufacturers, you like to highlight your presence at in-cosmetics by sponsoring this special "Boost Your Test" area.
Just be with Skinobs and benefit from our large testing audience with
the pre-show communication with Skinobs and in-cosmetics,
the focus on your expertise during the show and
the webinar post-show with more than 1500 attendees !!
If you like to be sponsor of this testing area just contact Ophélie Rebillard at orebillard@skinobs.com
1st book, 1st serve, the nimber of sponsors is limited to 6 companies.