Participate in IFSCC 2024 in Brazil! Send in your abstracts by December 2023!
21 September 2023
In 2024, Brazil will host the IFSCC Congress for the 1st time. Organisers of the 34th IFSCC Congress abc are now inviting abstracts for next year's event, which will run from 15-17 October 2024 in the spectacular setting of Iguazu Falls. It's an international event showcasing the most innovative research from the world's leading industries and universities.
The theme for 2024 is "Biodiversity and Cosmetics: Reaching Sustainable Technologies". Within that the topics are:
Skin & Hair Science

Safety, Efficacy, Sensory & Neurosensory Evaluations

Formulation, Application & Microbiome

Sustainability, Biodiversity & New Ingredients
It's science and innovation all in one place. And so much networking, of course. Another opportunity like this will not be repeated for at least another twenty years. So don't wait any longer, get involved! Submit your applications directly via the website: www.ifscc2024.com.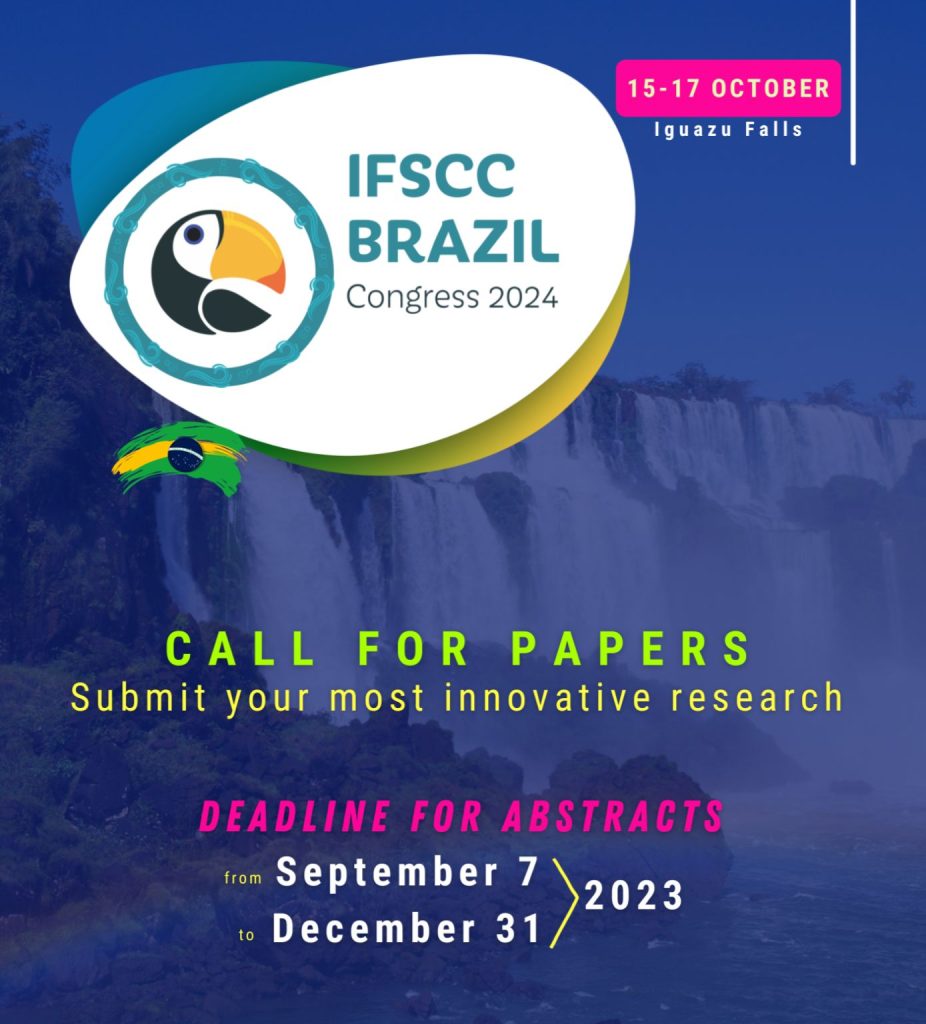 *About the Event:*
Date: 15-17th October, 2024
Location: Recanto das Cataratas Resort – Iguazu Falls, Brazil
Abstract Submission: until 31st December 2023

For full information: www.ifscc2024.com