Testing & Lab Zone and Technical Seminar at in-cosmetics global 2023
16 March 2023

Celebrating excellence in the field of ingredient innovation, in-cosmetics Global offers high-quality education on the latest science and trends. With targeted networking opportunities for the international personal care ingredients community, you can uncover the tools to engage in new business and evolve your brand.
3 Steps to remember
1- BOOST YOUR TEST – Booth Z10
👉 The Skinobs team will be delighted to welcome you in the BOOST YOUR TEST Z10 area for the 4th year, to talk with you about your evaluation projects during your visit to in-cosmetics Global in Barcelona, from March 28th to 30th 2023.
2- BOOST YOUR TEST – Booth Z10
Retrieve the Skinobs partners present at the event
More information: click here
3. TECHNICAL SEMINARS
Technical Seminars – Focus on Testing – Barcelona – 2023
Tuesday 28
Power of seals & claims based on reliable dermatological studies
Marcel Voss, CEO, Dermatest
Theatre 2 – 09:40 – 10:10
Skin as a complex sensory system: A new approach for the cosmetic industry
Susan Paris, Technical Marketing, Active Concepts
Theatre 1 – 10:15 – 10:45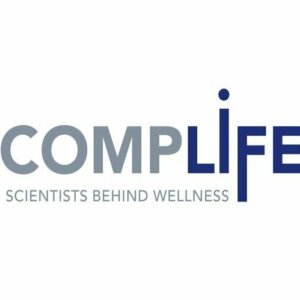 Exposome and Omics sciences applied to cosmetics: Latest findings and new testing techniques.
Javier Castaño, Director, Complife Iberia, Vincenzo Nobile, R&D Manager & Cosmetics Market Manager, Complife Italia
Theatre 1 -12:30 – 13:00
Emotions and Fragrance: consumers demand in the XXI century
Andrea Badia, Compliance Expert and Coach, Scentmate by Firmenich
Theatre 2 -12:40 – 13:10
How to innovate cosmetics through microbiome
Giulia Fattorini, Product Manager, ROELMI HPC
Theatre 1 – 13:15 – 13:45
How to preserve skin's health? Focus on the role of the immunosenescence process
Dr Mélanie Mangier, Innovation management project leader, SILAB
Theatre 3 – 13:35 – 14:05
Decoding Ceramides Vol. II – Going beyond to fulfill consumer needs
Jennifer Schild, Global Head of Product Development, Evonik Industries
Theatre 3 – 14:20 – 14:50
DermAging Corrector: Tackling senescent cells for skin anti-aging
Dr Sekyoo Jeong, Director and CTO, Incospharm Corp.
Theatre 3 – 15:50 – 16:20
Actigum™ Sclerotium Gum: The thickening biopolymer with anti-pollution properties
Alexandra Fournier, Senior Application & Technical Service Specialist, Cargill, Dominique Clio, Application Specialist, Cargill
Theatre 3 – 16:35 – 17:05
From head to toe – news in performance testing
Dr. Ines Sellami, Lab Manager Cosmetic Performance, SGS INSTITUT FRESENIUS GmbH, Marianne Brandt, Chief Operating Officer, SGS proderm GmbH
Theatre 2 – 17:10 – 17:40
Wednesday 29
Paving the way for grading skin sensitivity
Nathalie Chevrot, Global Category Director Skin Actives, Symrise
Theatre 3 – 09:15 – 09:45
Skinbac®: A Novel Postbiotic Direction for Skin Response Modifiers
Anthony Almada, President and Chief Scientific Officer, IMAGINutrition, Inc.
Theatre 2 – 11:10 – 11:40
New peptide innovation to express your emotions and preserve your beauty
Cristina Carreño, PhD., Global New Business Development Director,  Lubrizol Life Science Beauty
Theatre 2 – 11:55 – 12:25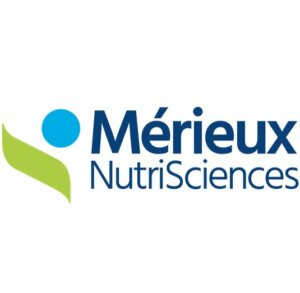 Sensory, feelings and emotions: The role of sensory science in cosmetics
Monica Borgogno, Sensory and Consumer Manager, Mérieux NutriSciences
Theatre 2  – 12:40 – 13:10
Texture Extra – The quest for aesthetics and efficacy
Claire Summers, Technical Development Manager, Azelis
Theatre 3 – 12:50 – 13:20
POWER OF NATURE REVEALED BY INNOVATIVE EX VIVO STUDY: KI'LEAFT®
Marlène De Matos. R&D Project Manager, BERKEM
Theatre 3 – 15:05 – 15:35
Modelling & simulation-based digital services for Hair-Body-Oral formulations
Dr. Sandip Bhattacharya, Manager Data Science, BASF Personal Care and Nutrition GmbH
Theatre 2 – 15:40 – 16:10
Sensitive skin: New approaches
Nikita Radionov, Sale Manager, Eurofins BIO-EC, Francis Vial, CEO, Eurofins SPINCONTROL
Theatre 1 – 16:15 – 16:45
Thursday 30
Emotional beauty: step into light benefits, internal balance and happiness
Julie Droux, Senior Technical Marketing Specialist, CLARIANT
Theatre 1 – 09:20 – 09:50
Bitter is Better: Bitter Taste Receptor as a New Target to Sooth Sensitive Skin
Dr Stefan Bänziger, Head of R&D and Engineering, Lipoid Kosmetik
Theatre 1 – 10:05 – 10:35
Building an entourage for targeted benefits of cannabidiol (CBD) on skin
Francisco Gonzalez, R&D Researcher, Evonik Industries AG
Theatre 1 – 10:50 – 11:20
Sustainable Microbiome-friendly claims for brands and ingredient suppliers
Dr Kristin Neumann, CEO, MyMicrobiome
Theatre 3 – 14:55 – 15:25
ToxTool®: online toxicological database
Matteo Zanotti Russo, CEO, Angel Consulting
Theatre 1- 16:05 – 16:35