Agenda of the Scientific Congresses and Shows: a Skinobs Selection
30 January 2023
January 2023
January 31st, 2023: Beautystreams Symposium – Paris, France
More information: click here
*********************************
February 2023
February 2-3rd 2023: 7th ERPA Annual Congress on Regulations and Compliance for Cosmetics – Brussels, Belgium
More information: click here
February 10th – 12th 2023: Beauty Kenya 2023
More information: click here
February 15-17th, 2023: PCHi – Guangzhou, China
More information: click here
February 16-17th, 2023: Makeup in Los Angeles – Los Angeles, United States
More information: click here
*********************************
March 2023
March 14th-16th, 2023: Center for Microbiome Innovation International Microbiome Meeting – San Diego, United States
More information: click here
March 16-18th, 2023: Cosmopack – Bologna, Italy
More information: click here
March 23rd, 2023: Sensory Congress : the congress of sensory innovations – Tours, France
More informations: click here
March 28-30th, 2023: In-Cosmetics Global 2023 – Barcelona, Spain
More information: click here

BOOST YOUR TEST
Z 10 with Miravex – CIDP – PhD Trials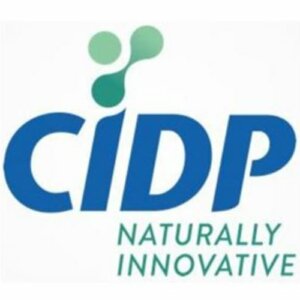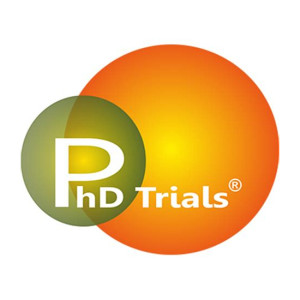 AND OTHER ACTORS OF THE TESTING ZONE
Skinobs partners presents at the event : 

March 29-31st, 2023: francophone course in skin biology: "central movement is life! The skin and multiscale mobilities"- ENS Descartes, Lyon
More information: click here
*********************************
April 2023
April 18-19th, 2023: ChemExpo India: India's most comprehensive trade show for the chemical & allied industries
More information: click here
April 18-21st: CI Korea: Int'l Cosmetic Ingredient & Technology Exhibition
More information: click here
*********************************
May 2023
May 2nd-3rd, 2023: NYSCC Supplier's Day – New York, United States
More information: click here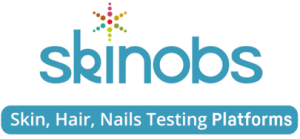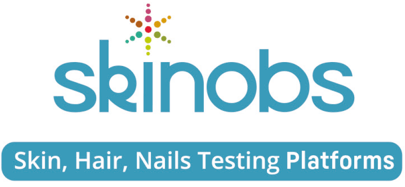 Stand 775
Skinobs partners present at the event:
May 10-13rd, 2023: ISID: International Societies for Investigative Dermatology Meeting – Tokyo, Japan
More information: click here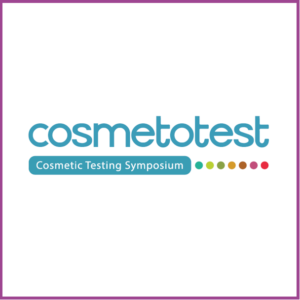 May 24-28 2023: COSMETOTEST Symposium Preclinical and Clinical Testing Conferences
Organized in collaboration with Cosmet'in Lyon
For more information, visit the website: Click here
by Cosmet'in Lyon and Skinobs
24-25-26 May 2023 – LYON
We are glad to announce Cosmetotest, the International Symposium dedicated to preclinical and clinical tests in dermocosmetics the 24-26 May 2022 at ENS Lyon.
This symposium, organized by Cosmet'in Lyon and Skinobs in partnership with the S.F.I.2.C and the D.I.I.P, aims to enable cosmeticians from all over the world to:
Make a technological and scientific point through academic and applied lectures and interact with attendees,
Meet testing partners, exhibitors, CROs or instrumentation manufacturers,
Participate in demonstrations of devices carried out by exhibitors.
ACCESS THE COSMETOTEST WEBSITE: Click here
DIRECT LINK TO REGISTER  FOR THE CONFERENCES: Click here
Watch the last Edition video: Click here
250 attendees, 46 lectures and 30 exhibitors
DAY 1 – SFI2C Day – 24th May
Francophone Society for imaging and engenering of the Skin
President Pr Hassan Zahouani
Session 1: Exploration of the full face
Session 2: Home devices and Treatment
Session 3: Home devices and Dignostic
DAY 2 – CLINICAL TESTING CONFERENCES – 25th May
Session 1: Evaluation of the well-ageing and mature skin 

Session 2: Growth and regeneration of the hair and nail
Session 3: Prone to acne, evaluation of this transitory phenomena
DAY 3 – PRECLINICAL TESTING CONFERENCES – 26th May
Session 1: The place of Orgnaoïds, Spheroïds and Organ-on-chips in the dermocosmetics assays

Session 2: Endocrin factors testing, what's new ?
Session 3: Parralell of in-vitro and in-vivov testing
SPONSORS & EXHIBITORS

*********************************
June 2023
June 6-9th, 2023: Beauty Accelerate : The Event Connecting Brand Marketing and R&D Innovation
More information: click here
*********************************
July 2023
July 12-14th, 2023: In-Cosmetics Korea 2023 – Seoul, South Korea
More information: click here
*********************************
September 2023
September 4-7th, 2023: IFSCC : Rethinking Beauty Science – Barcelona, Spain
More information: click here
*********************************
October 2023
18-19th October 2023 Cosmetic 360 : The Global Showcase for Innovation in the Fragrance and Cosmetics Industry
More information: click here
*********************************
April 2024
April 6-9, 2024: WCHR: World Congress for Hair Research – Dallas, Texas, USA